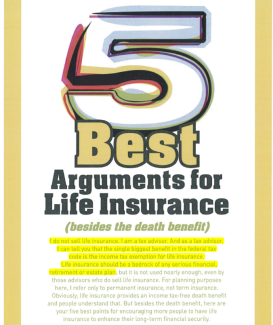 5 Best Arguments for Life Insurance (besides the death benefit)
Read this classic article from Ed Slott, CPA which originally ran on Feb. 5, 2016.  His article made a lot of sense in 2016 and makes even more sense nowadays! 
The Secure Act killed the "stretch" IRA, US Government debt surpassing $31 trillion AND 87,000 new IRS agents "on the way" to find new revenues for US Congress to spend.
Contact Thoughtful Advisors today and get a no-cost and no-obligation proposal using your own 5 best arguments!