Company Logo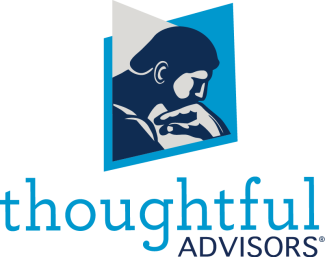 Email
thinking@thoughtfuladvisors.com
Disclaimer
Investment advisory services offered through Brookstone Capital Management, LLC (BCM), a registered investment advisor. BCM and Thoughtful Advisors are independent of each other. Insurance products and services are not offered through BCM but are offered and sold through individually licensed and appointed agents. The content of this website is provided for informational purposes only and is not a solicitation or recommendation of any investment strategy. Investments and/or investment strategies involve risk including the possible loss of principal. There is no assurance that any investment strategy will achieve its objectives.
504 Ocean Ave - Unit# 510417
Melbourne Beach, FL 32951
United States
Company Description
We are dedicated to providing investment management and strategic wealth planning that is right for you. Simply put, we strive to be our client's trusted advisor.